Here we display the customer's main contact and access information. Fields marked in white can be edited, if they are dimmed, the customer can only view this information.
In addition, in this section, the customer can change the portal password used to log in to their Customer Portal.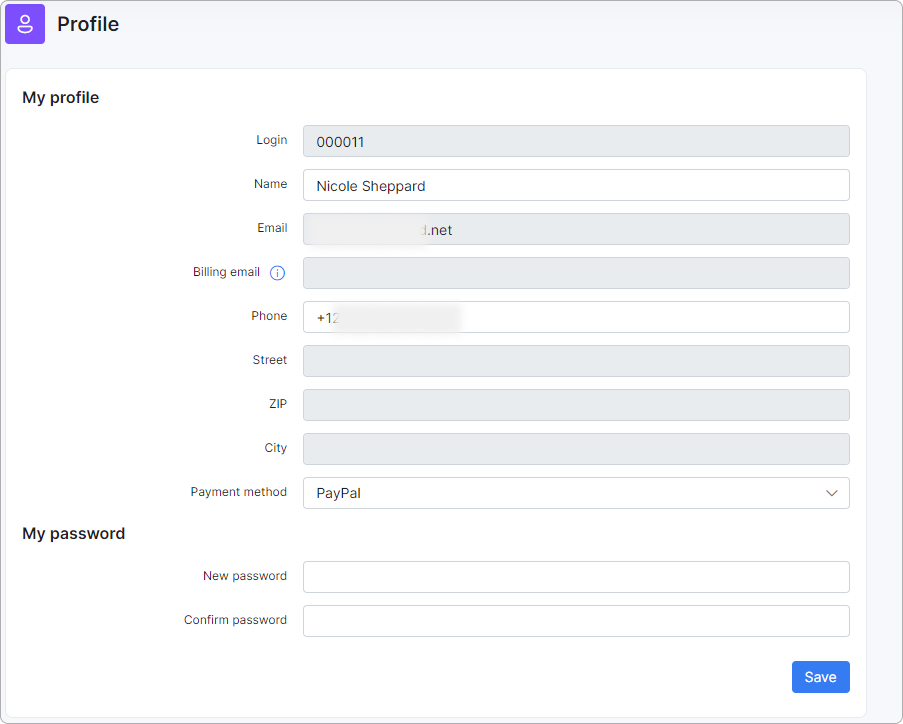 The customer's Profile section and its fields can be configured in Config → Main → Portal → Per partner settings → Profile.