To appear in the Customer Portal, this feature should be enabled in Config → Main → Portal → Per partner settings → Top-up settings. An active service should have a CAP with a top-up enabled within the tariff plan: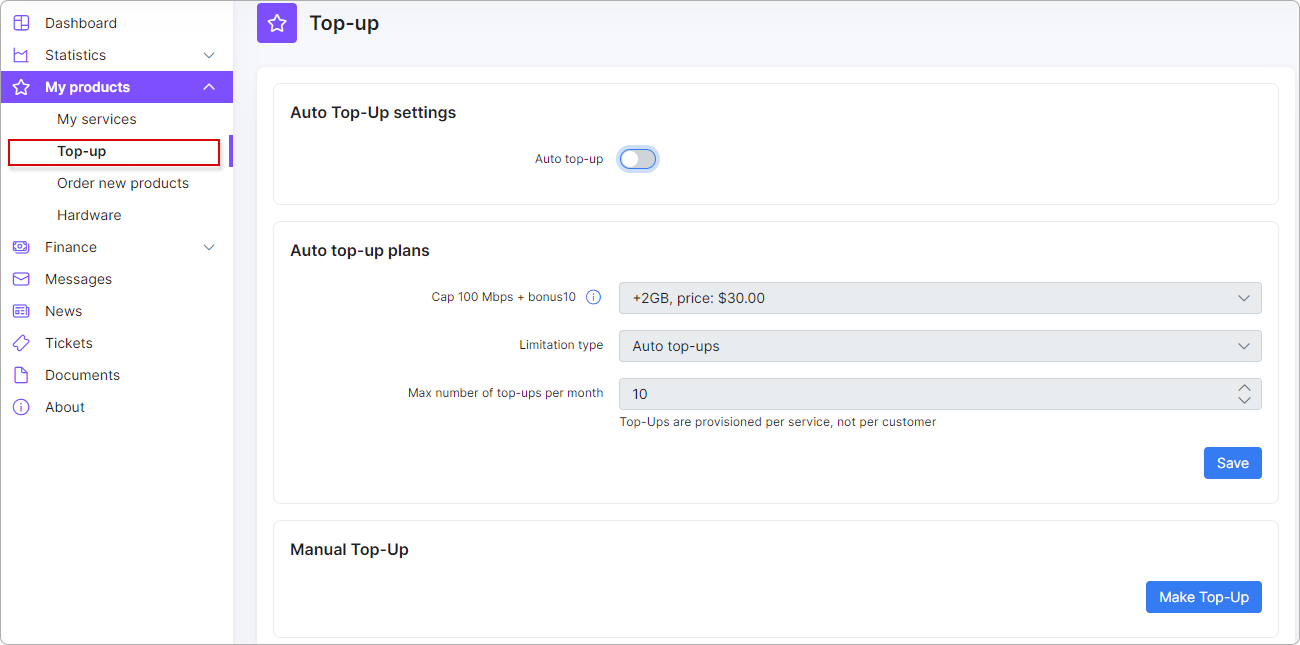 The customer can enable Auto top-up if it is allowed within the Config. The threshold for triggering it will depend on the Auto top-up trigger value (in %) set for this tariff plan. When this value is reached the system will create an auto top-up (specified in the CAP config).

Here, fields can be editable or only for viewing according to the configuration set by the admin:

By clicking the info sign, the CAP plan info can be viewed: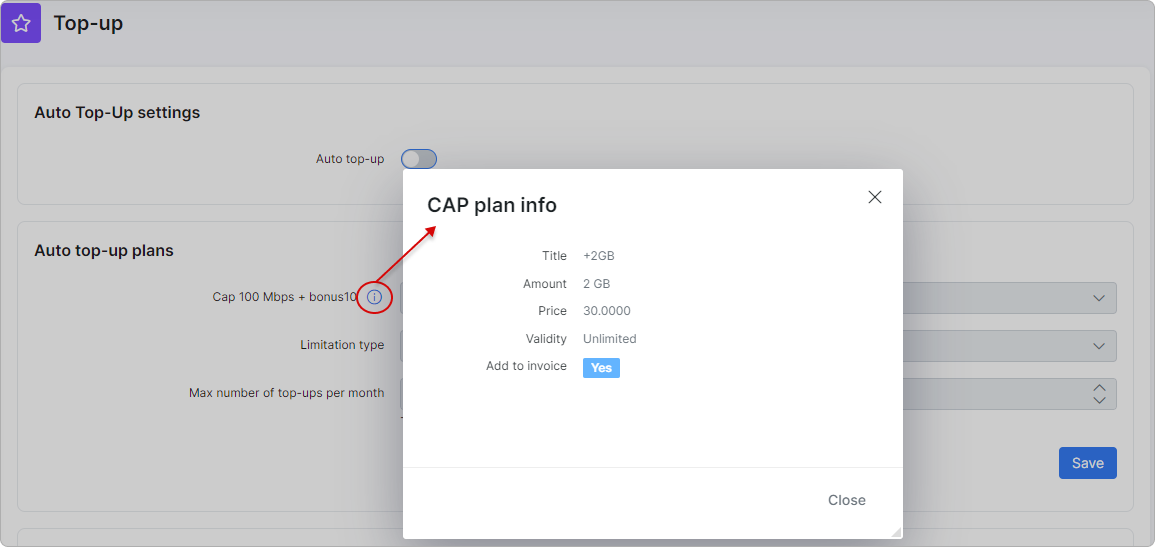 To create a manual top-up, the customer should click on the Make Top-Up button (if allowed in the configuration). In the pop-up window, the customer should choose the tariff plan and one of its top-ups (if more than one), and then click on the Top-up button: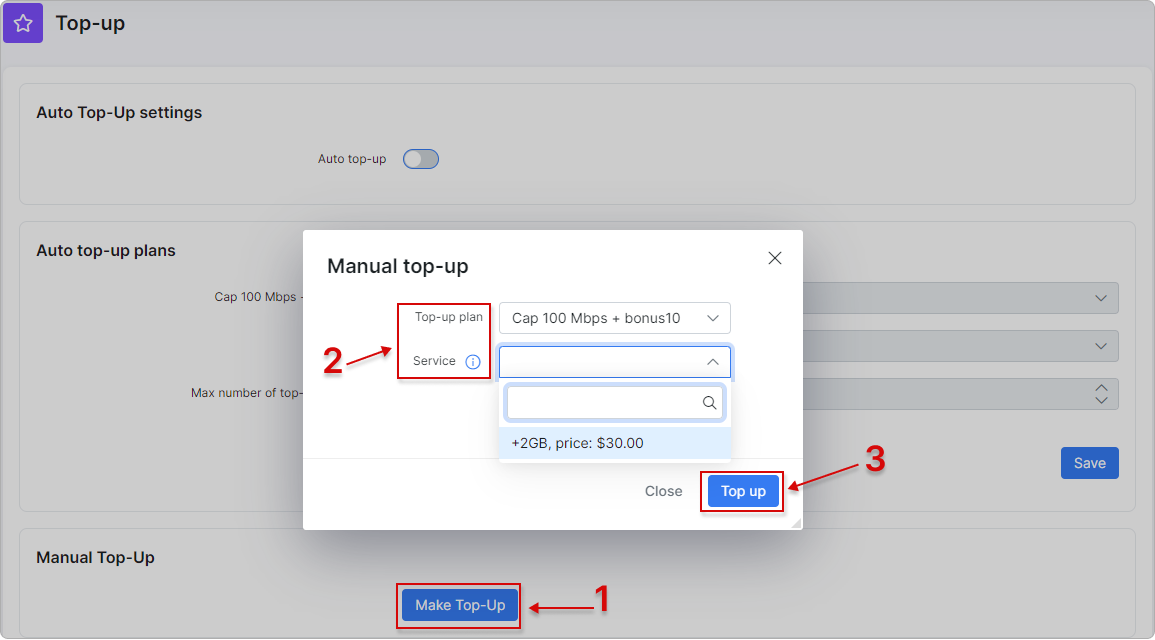 In Config → Main → Portal → Per partner settings → Manual top-up, the admin can specify whether to create an invoice or not after the manual top-up; and whether to pay before or after the top-up.