To add a task on the map, open the task, and in Actions click on Map: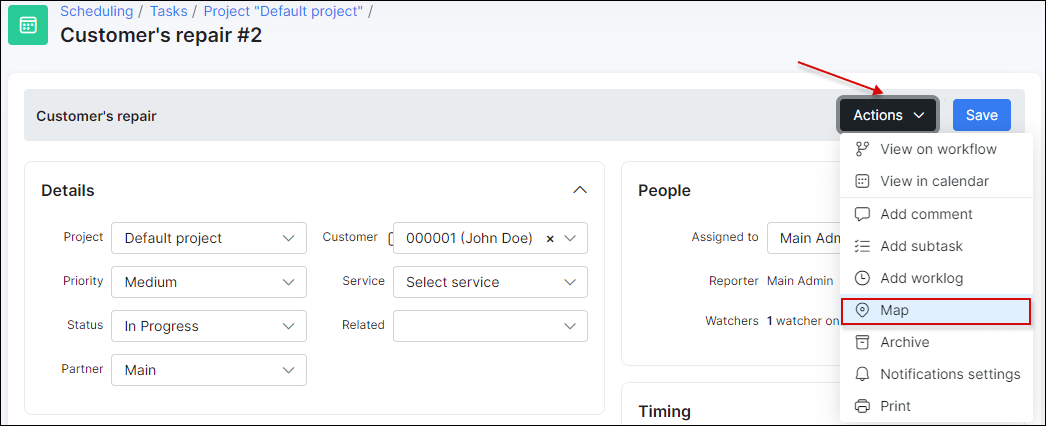 Then enter the address and/or coordinates or load the information from customer by clicking on Load from customer: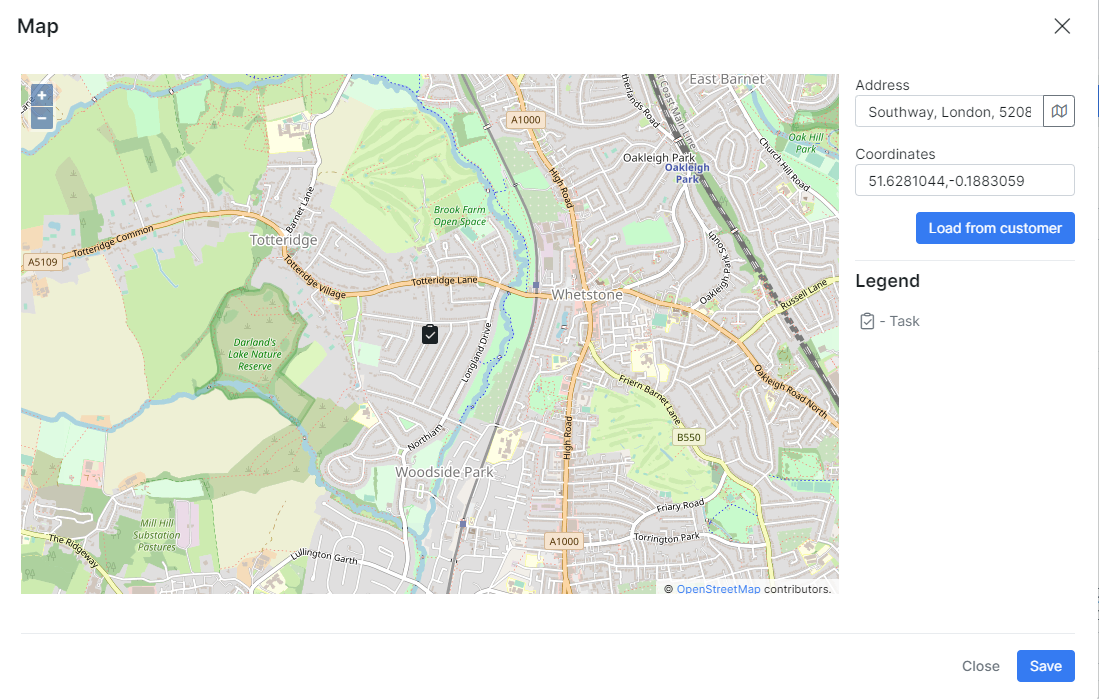 In Scheduling → Maps you can find the map with the locations for each created task that have the exact GPS coordinates.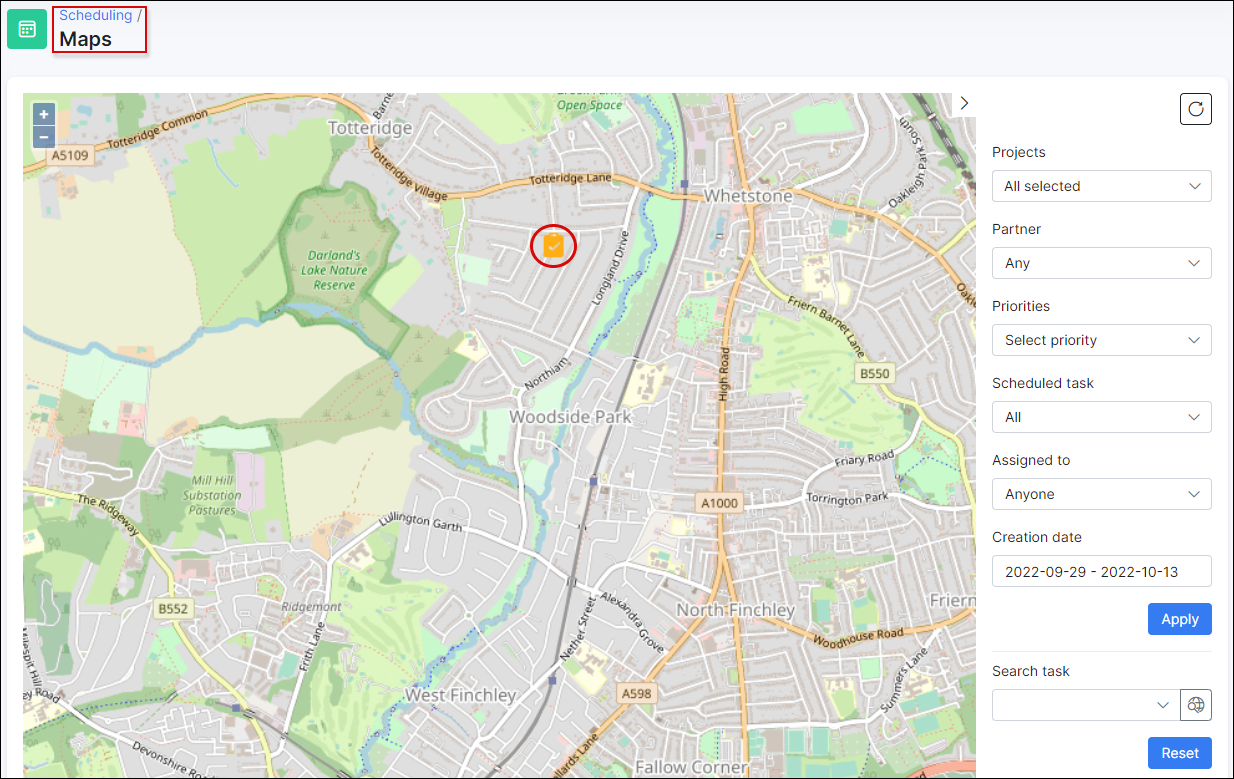 It is possible to filter the mapped tasks by Projects, Partner, Priorities, Scheduled task, Assigned to, Creation date or search it with the key words. If the filter is not applied, the map will show tasks created in the period: from 2 weeks ago to the current date.
All tasks have different legends according to their priority: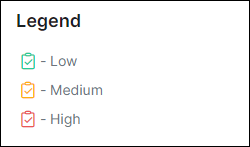 Tapping any task icon on the map displays brief information about the task. In the pop-up window, click the View task option to open the details of the specific task: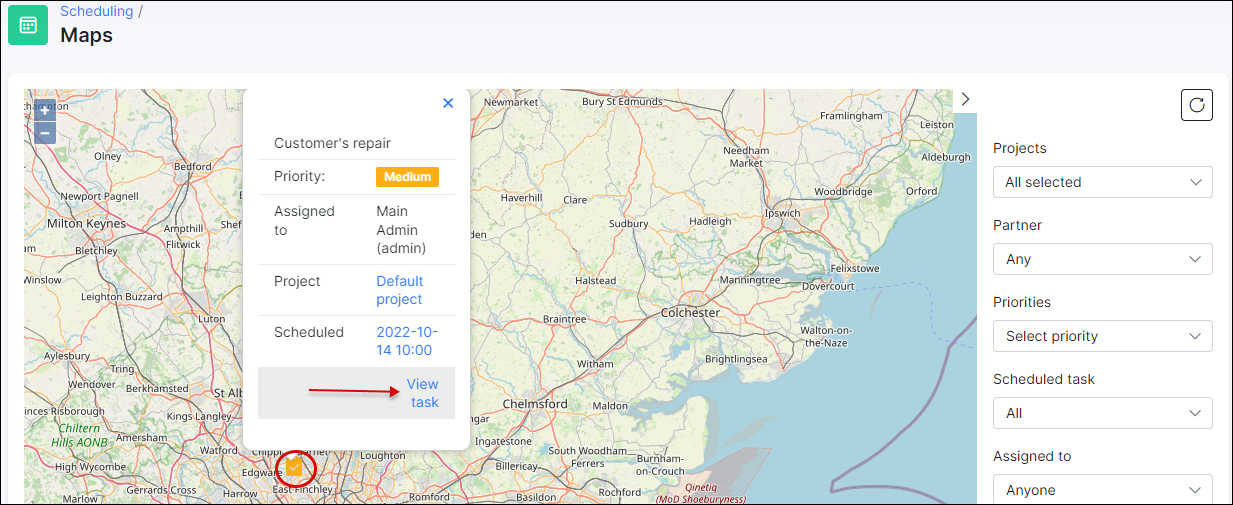 You might also be interested in the following tutorials: