To start using the Ticket feedback add-on, you should first configure email sending from Splynx.
Navigate to Config → Integrations → Add-ons, search for splynx-ticket-feedback and click on the install button:

Once the installation is completed, a new template will automatically be created in Config → System → Templates under the template type Ticket Automation:

You can edit this template according to your needs.
---
Once this is done, navigate to Config → Helpdesk → Ticket Automation and create a new rule with the following parameters: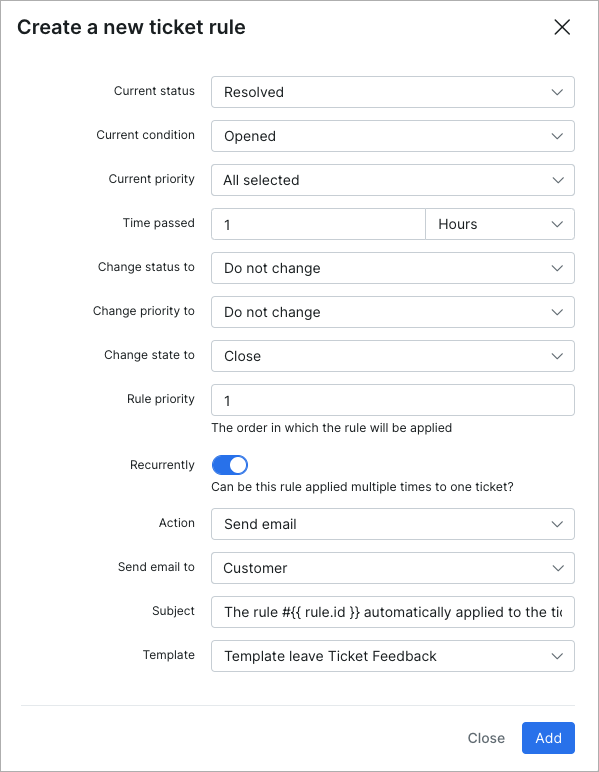 In this example - All tickets with the Resolved status will be closed in 1 hour (being in the resolved status for 1 hour), and the customer will receive an email with the survey buttons:

The customer can then leave an optional comment about this ticket after selecting either survey button.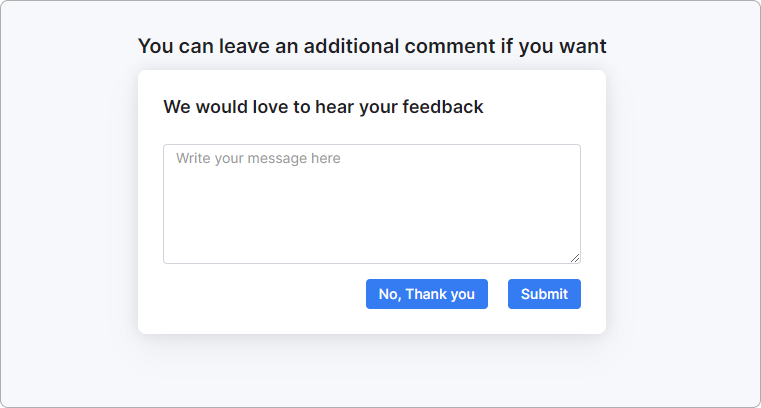 The admin will then receive a new ticket message with the reaction and comment in the closed ticket:

Lastly, you can view the customer's feedback under Administration → Reports → Ticket reports: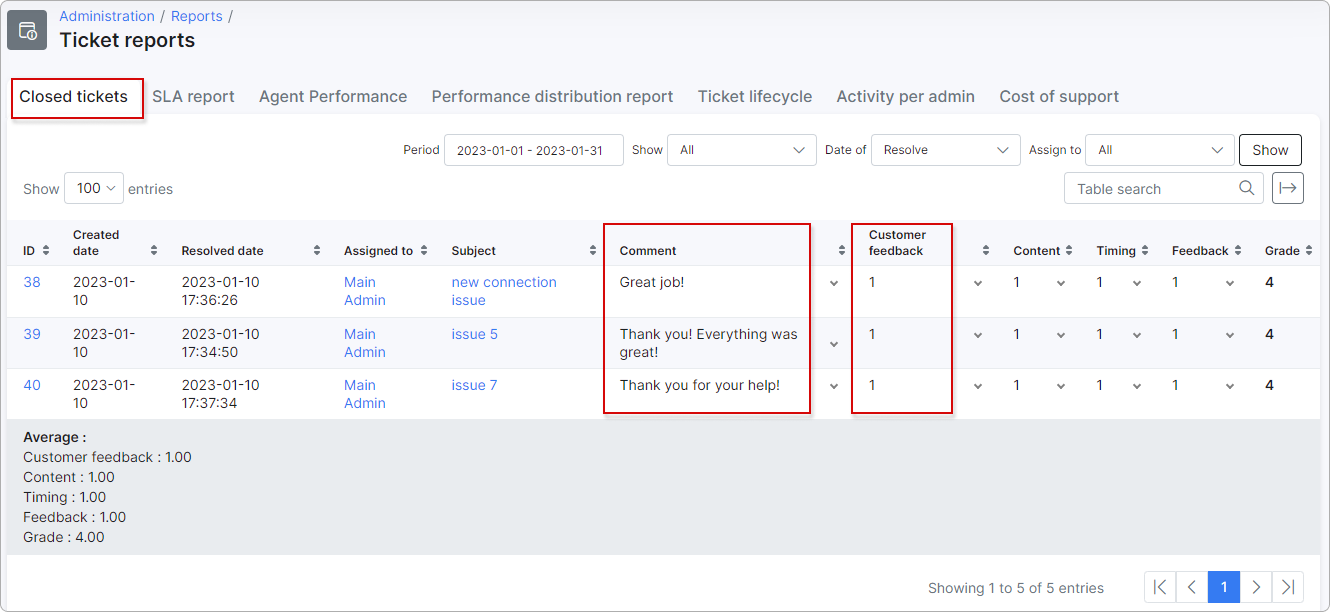 In the Customer feedback column:
1 - satisfied;
0 - not satisfied.

To learn more about how to automate the evaluation of Content, Timing and Feedback columns, please read Splynx AI.
---
You can also create a new canned response under Config → Helpdesk → Canned responses with the feedback buttons.

Add the relevant title, click on Add feedback buttons - the template will be inserted automatically. Then click the Add button.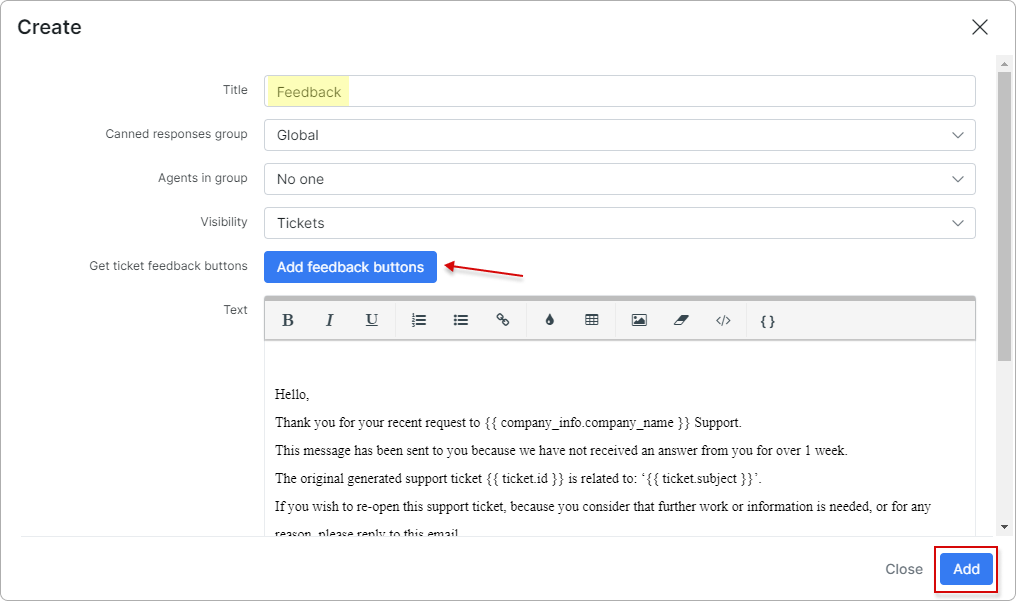 The new canned response will appear in the Canned responses list: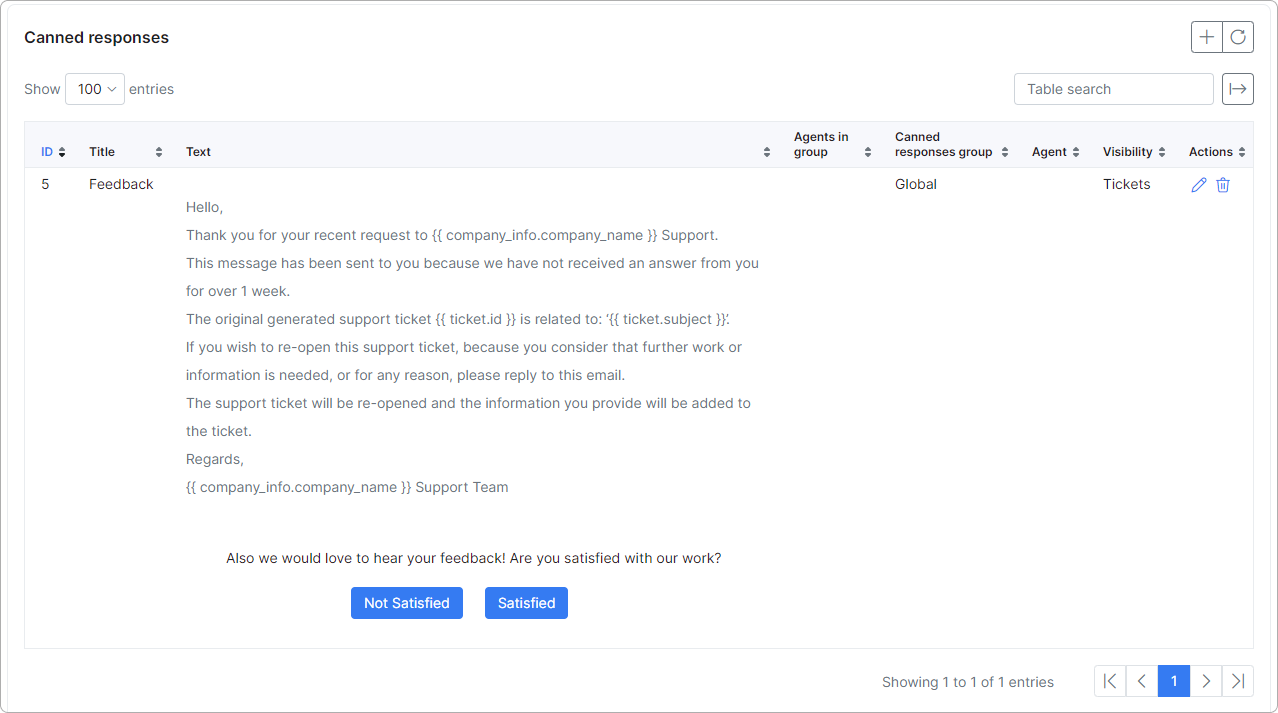 Now you can use this canned response when replying to tickets: