In this section a new workflow can be added, changed or deleted.


Let's add a new workflow: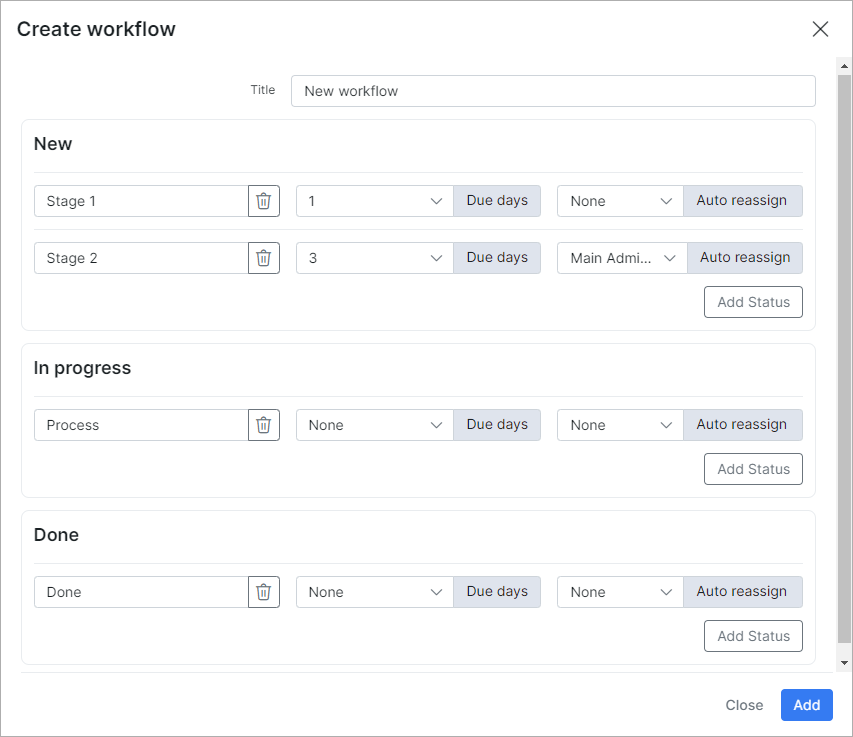 Different statuses can be added to each section New, In progress or Done.
In this example we have two statuses for the "New" section.
To add a new status, simply click on the Add status button.

Please note that status names have to be unique in the entire workflow.
---
Once the new workflow has been added, it can be used in new projects.
Under Scheduling - Projects we've created a project called "New project" and we are going to use this new workflow here.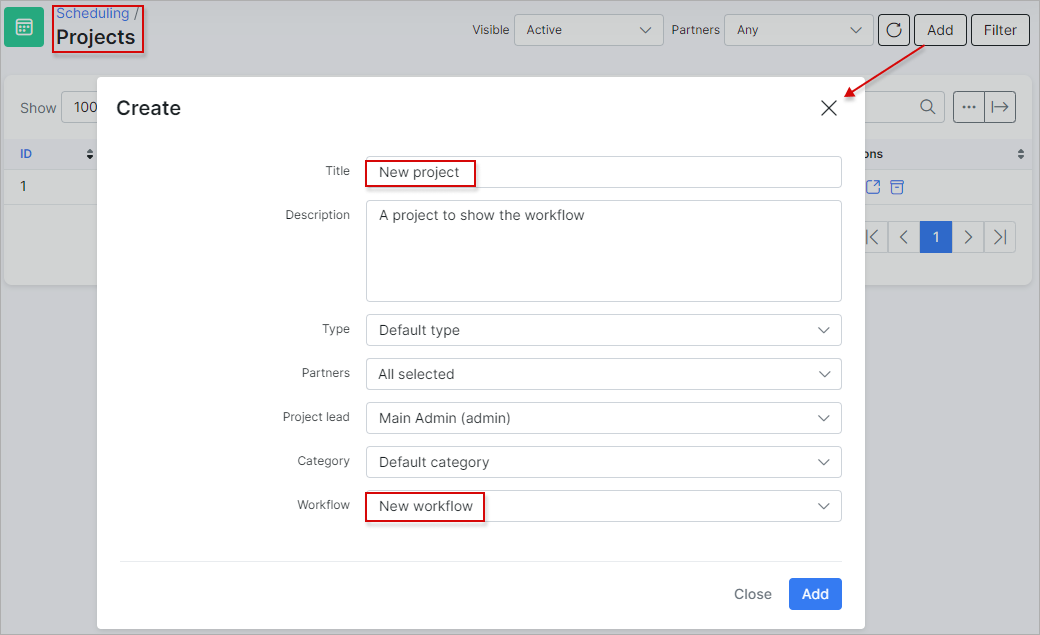 Once the workflow is selected for a project, navigate to Scheduling → Tasks → Workflow. Now you can add tasks for this project in the New project workflow:

For more information, see also Tasks.